CO-WHAT?
Coworking is more than just a shared workplace, the right coworking space becomes a place for the exchange of energy and ideas, perfect for anyone looking for a hard-working but also motivating and stimulating atmosphere. Being independent while feeling part of a team, being able to exchange, inspire, be inspired, and even collaborate with other people in the community.
Why stay at home alone? Whether you are a freelancer, self-employed ("micro/auto-entrepreneur"), or about to launch your start-up, coworking is ideal for boosting and developing your network.
Coworking brings together people from different fields, and is perfectly adapted to IT, journalism, advertising, marketing, photography, graphic design, consulting, law, finance, accounting, or administration. It fosters true synergy between members of the community, and brings out the potential for complementary services, fostering a multitude of opportunities for collaboration. Autonomy yes, but without feeling cut off from the world! Working alongside other ambitious professionals makes you feel more productive, creative, and motivated. With members of the Nice Office community you find allies, build networks and spur each other on to achieve your goals.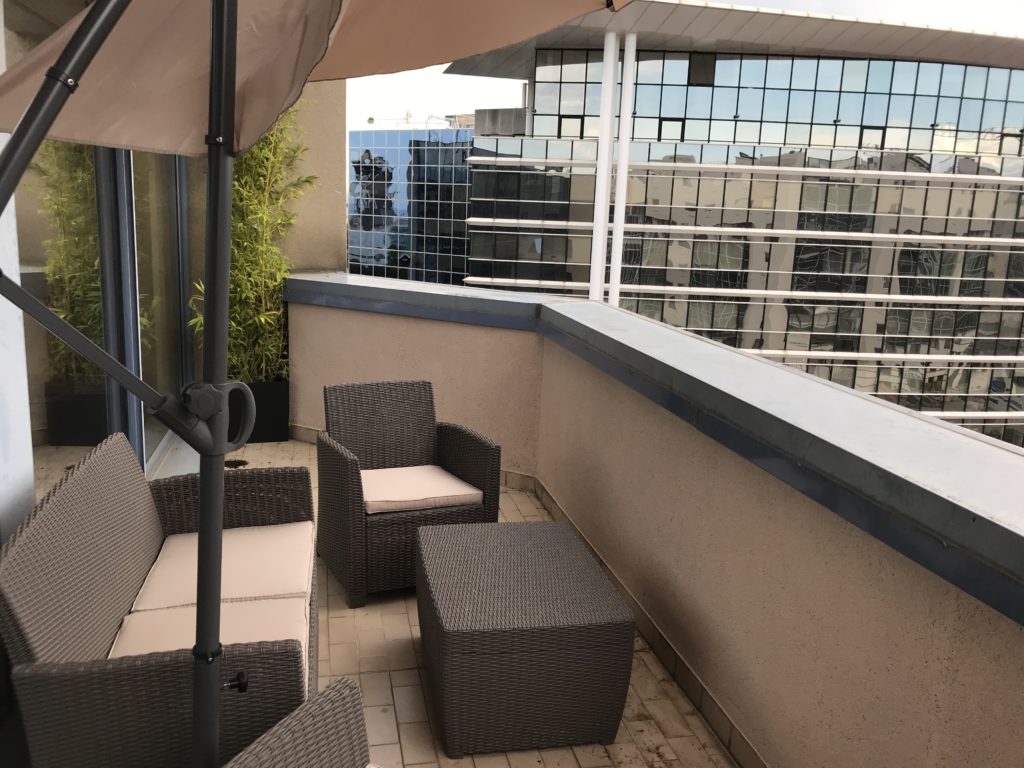 WE OFFER YOU:
On the prestigious Promenade des Anglais, in a hard-working, but relaxed atmosphere, Nice Office opens the doors to an office on the French Riviera. We offer you a coworking space that is unique in Nice. You are not just a number on a desktop, Nice Office offers you the friendliness and serenity of a dedicated working environment adapted to your structure.
Nice Office is first and foremost a state of mind! There's a time to work and a time to relax! We offer you a friendly, quiet working space.
We have eight workstations, a printer/scanner, a meeting room, and a kitchenette. And, last but not least, to help you clear your mind, there is a summer lounge area on our very pleasant rooftop terrace. Take a well-deserved break during your work day, or a have an enjoyable after-work get-together!
We provide you with all the tools you need to run your business: telephone lines and devices, professional internet connection, wifi, and additional services that can be offered to assist you in your expansion: secured storage space, administrative services, translation, assistance in setting up your business, etc. You have access to the kitchenette area and the lounge terrace. You also have the benefit of the infrastructure of the Arenas Business Centre, in particular a company restaurant in the building.
You can rent your office by the month, week, or day.