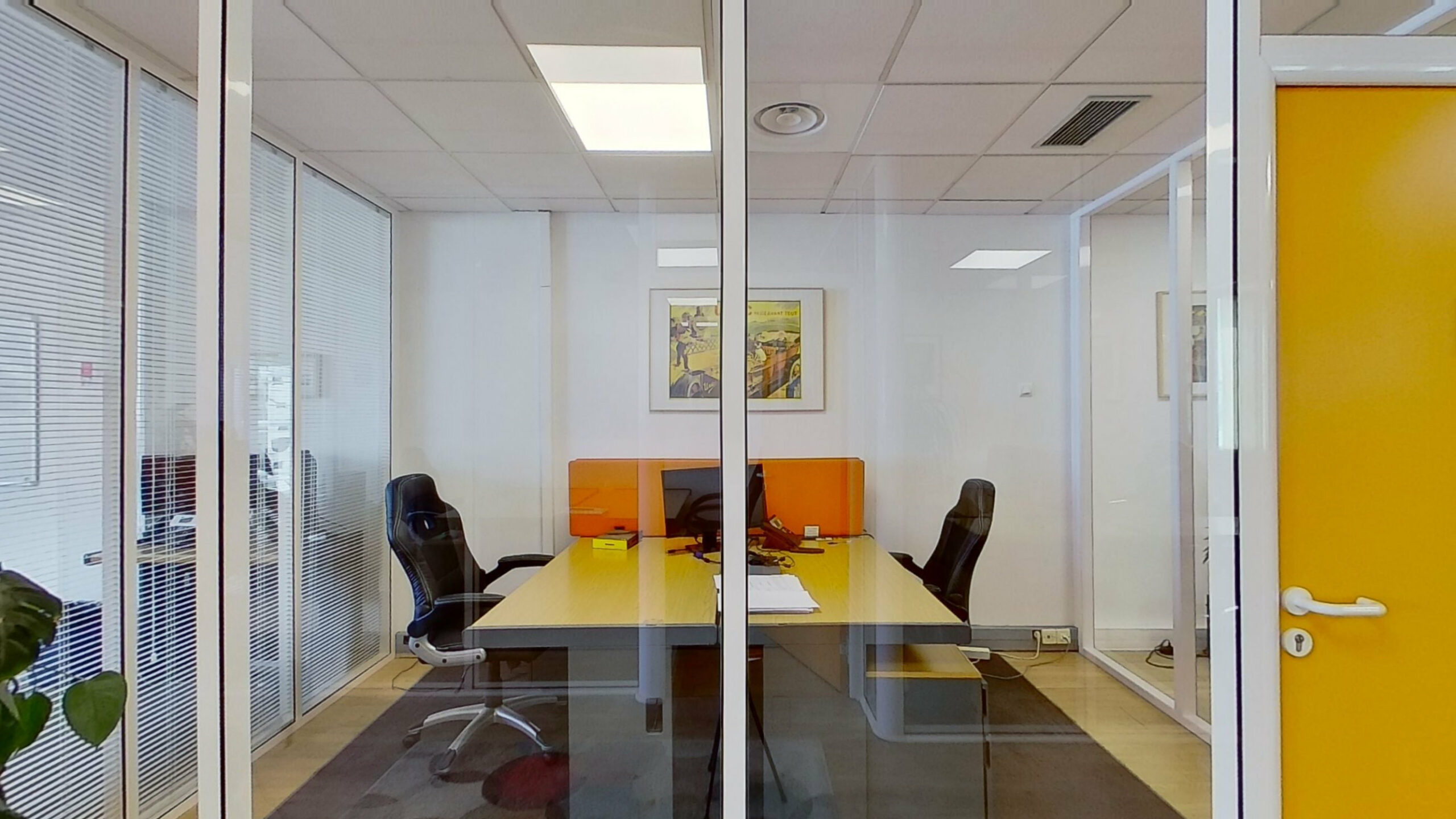 Coworking in Nice: an air of freedom
Being self-employed means being free to organise your work as you wish. But before you can take full advantage of this, you need to find a place to work.
It is difficult to find the best location, the right landlord, the right equipment, when the working environment is constantly changing! Moreover, committing to a landlord is not always compatible with your desire for flexibility, nor with the financial means of a small business. Thanks to the Nice Office coworking space, you can reduce your investments and have access to the most efficient equipment. Scan, print, enjoy a stable and ultra-fast Internet/wifi connection with clear and transparent rates. You rent a workstation or a private office. You can also use our meeting room. This way, you can receive your employees, your clients or organise your training sessions in a suitable space. Free yourself from administrative, tax and property constraints and concentrate on developing your business.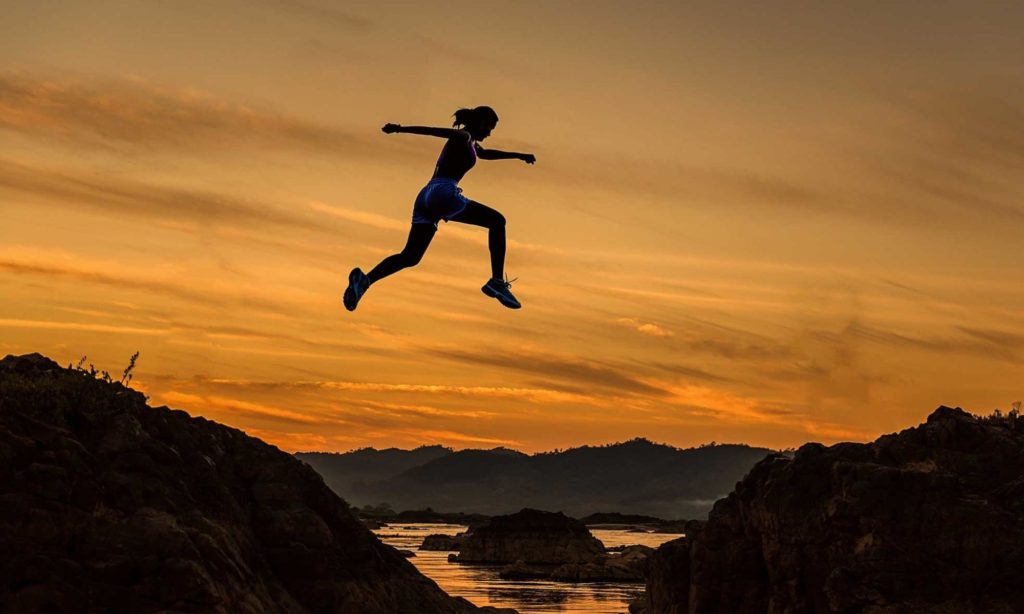 Your confidential coworking space
The Nice Office coworking spaces are closed spaces separated by glass partitions. They can accommodate 2 to 3 people. Everything is designed for your safety, comfort and well-being. The Nice Office coworking solution helps you to develop your business with complete peace of mind, but that's not all. The office you rent in the Nice Office coworking spaces is yours. Privacy, security and confidentiality are thus preserved. When you are away, your documents and personal equipment remain in your locked office.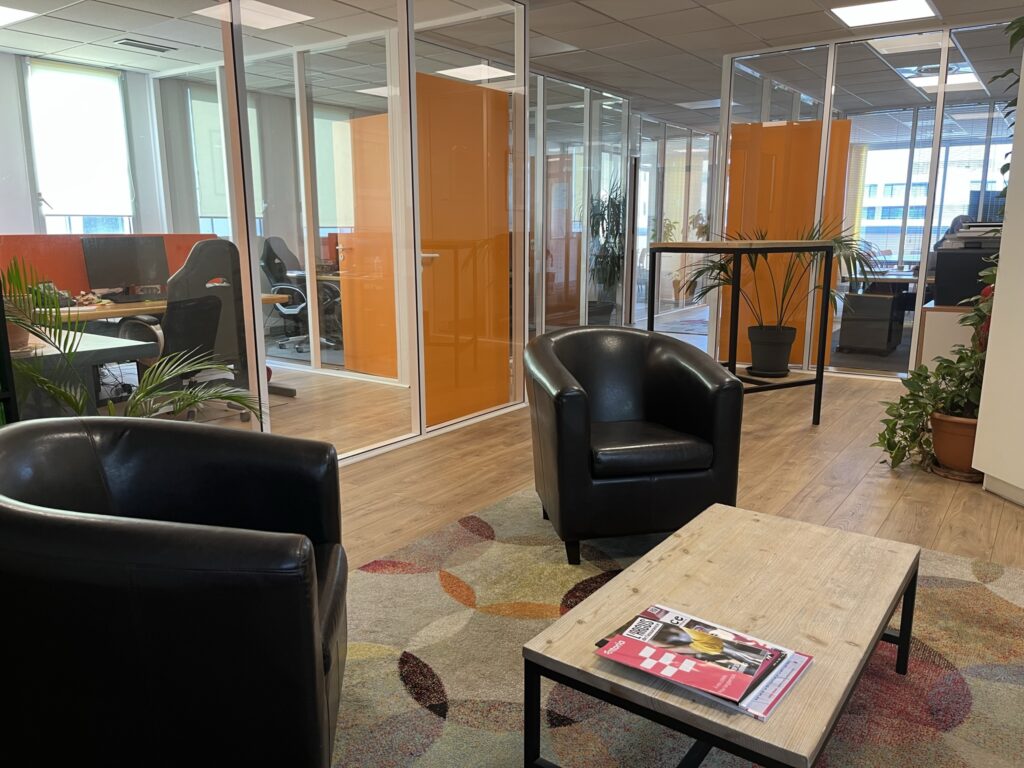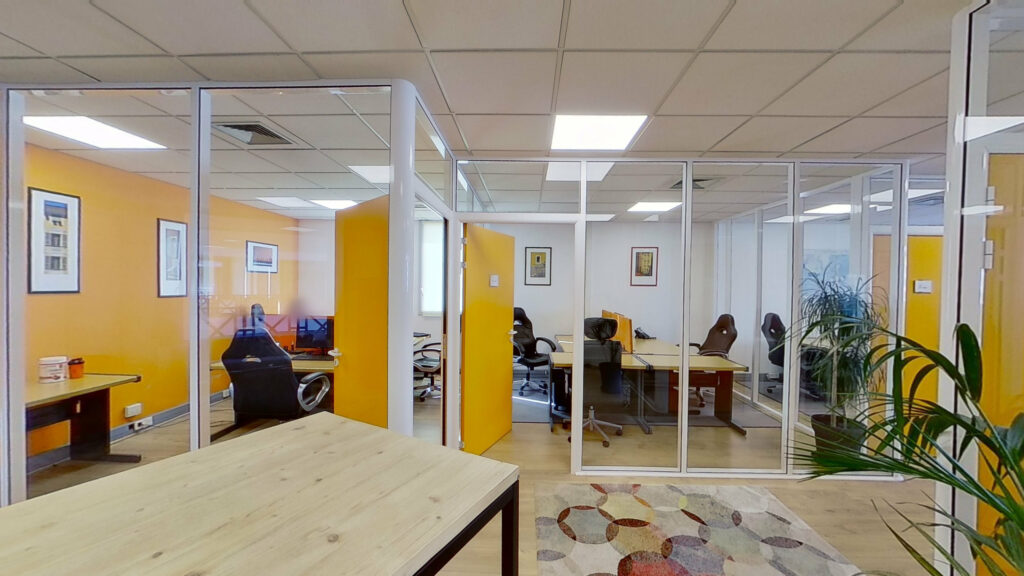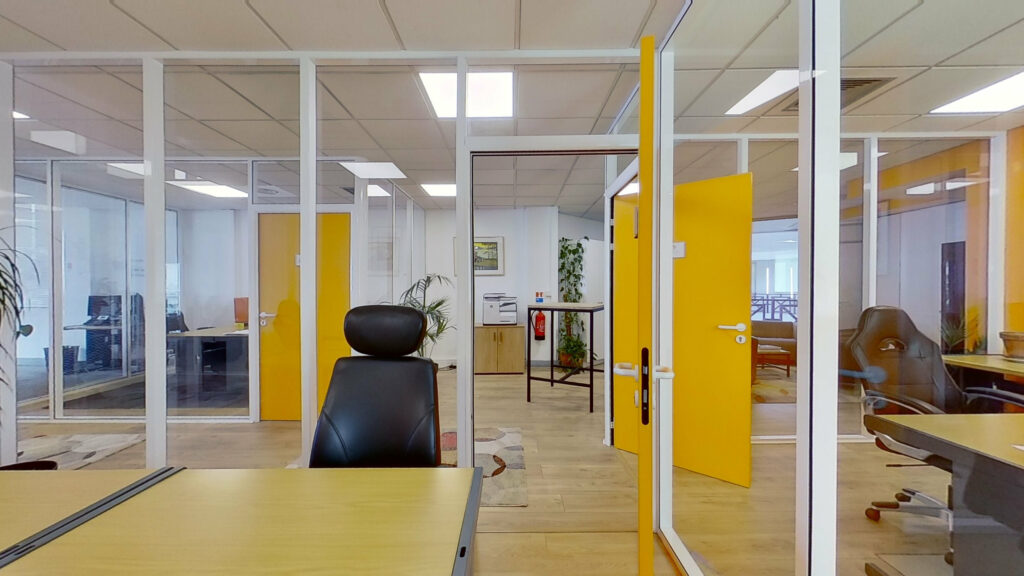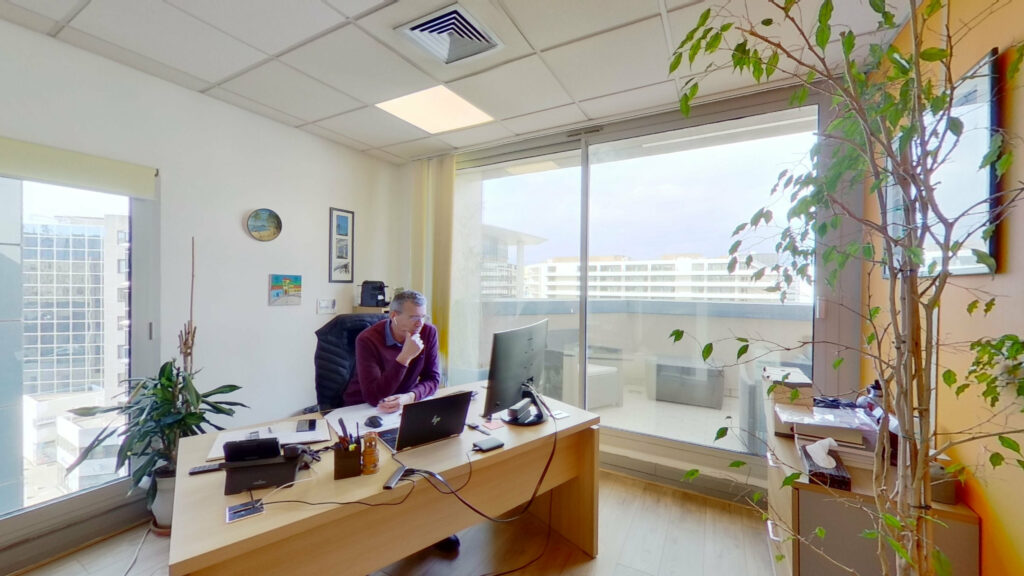 Your secure coworking space in Nice

Another advantage of closed offices is that they minimise health risks. Although teleworking is currently encouraged, your home may not be the best place to work. In the Nice Office coworking space, your workspace is dedicated to you.
It is more spacious than the 4 square metres per person recommended by the Ministry of Labour. The offices are ventilated, cleaned and disinfected every day with products active against the virus. For hand hygiene, soap and hydroalcoholic gel are available at strategic points: reception area, kitchen area, meeting room, etc.
Finally, all users of the space are reminded of the barrier measures. Thus, everyone can live together while minimising the risks to their health and that of others. Thanks to Nice Office, your creativity and dynamism will have no limits.
Coworking in Nice: an air of conviviality
Meet people who complement you. Enjoy a relaxing moment over a coffee on the terrace. Drink services are available. You meet other coworkers and expand your network. And many restaurants and services are available within walking distance of your office. In conclusion, choosing Nice Office means opting for conviviality and the best of coworking in Nice.

Offices for 2 people

Offices for 3 people

Meeting room

Landline phone

Video projector

Printer/scanner

Kitchen area

Reception area

Landscaped terrace

High speed internet/wifi connection

Strengthened sanitary measures

Secure computer storage space
Would you like to know more about our Nice Office coworking space?
You can write to us, call us or visit us directly. You can discover our offices for rent & coworking space as well as our meeting room.