COWORKING NICE

COWORKING OFFICES IN NICE

MEETING ROOM NICE

TERRASSE NICE OFFICE

ACCUEIL

SALLE DE RÉUNION NICE

SALLE DE FORMATION NICE







Nice Office: offices for rent & coworking space in Nice
Nice Office Coworking space in Nice and offices for rent/conviviality and services
You are a freelancer, self-employed, digital nomad, or you are preparing to launch your business. Nice Office, offices for rent & coworking space, has been designed for you. Workstations in closed offices preserving your security and your confidentiality, ideally located on the French Riviera, at the gates of Nice.
Nice Office: the coworking concept is evolving
Coworking today
Since its inception, coworking has continued to evolve. In an increasingly uncertain world, it has become an economical and flexible way of doing business. It also remains a solution to avoid isolation and expand one's professional network.
The shared office is not always suitable for handling confidential data and information, nor for those who need peace and quiet. In addition, the health crisis has changed the way we think about office life.
A resolutely modern coworking concept
It is to respond to this change in needs that the Nice Office coworking space has been revamped. It now offers you closed office workstations that can accommodate between 2 and 3 people. In a fully glazed space, you can take full advantage of the natural light. You work in a calm, clear, comfortable and spacious place while preserving your security and confidentiality.
Everything you need
A sober and sparkling decoration, a warm and dynamic atmosphere make this work space a particularly convivial place. At your disposal, a reception area, a kitchen area with fridge, microwave and coffee machine. You can also relax on our terrace and its summer lounge. A real break from your working day! Finally, a large meeting room is available for your brainstorming sessions, training sessions or to receive your clients. In the Nice Office coworking space, everything is done to ensure your safety, your well-being and your efficiency.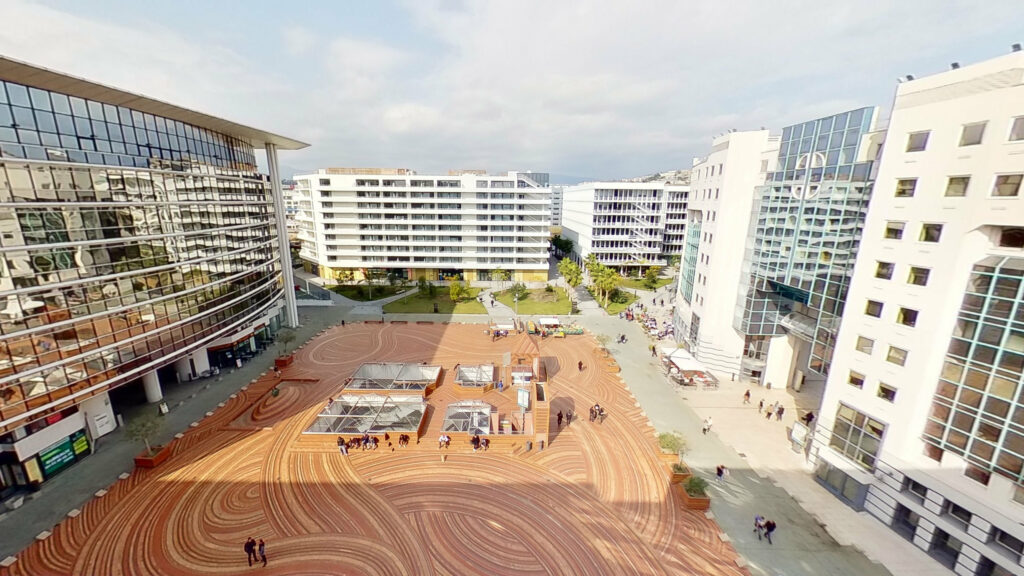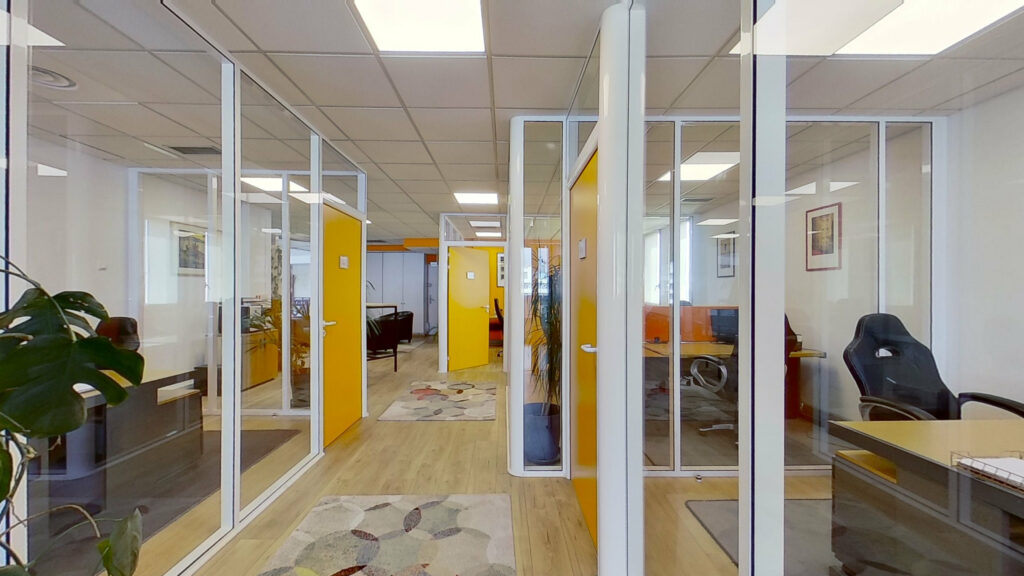 Top of the range facilities, comfort and service
As far as equipment is concerned, quality and comfort have been given priority. Printers, scanners, video projectors, secure computer storage space, landline telephones, high-speed Internet connection and wifi allow you to work with complete peace of mind. Additional services can also be offered to support your company's expansion: secretarial services, translation, help with setting up a company, etc.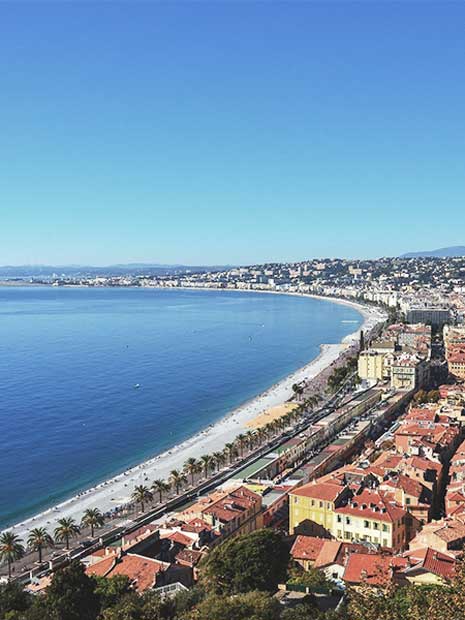 High flexibility
Located in a modern and stimulating building, the Nice Office coworking offices are accessible to all, including people with reduced mobility. This office rental is possible for a day, a week, for one or several months. Our office rental offer is adapted to the flexibility you need. Visit our rates page to find out the prices for renting an office in a coworking space in Nice.
A highly strategic geographical location
Our offices for rent in Nice, Nice Office, are located in the Arénas business district between the prestigious Promenade des Anglais and the Nice Côte d'Azur airport. Many national and international companies are located there.
The city of Nice has a lot to offer and is one of the most important places in the Provence-Alpes-Côte-d'Azur region. Our offices for rent are located not far from Sophia Antipolis. The first European technology park, it gathers the biggest companies of the Côte d'Azur and has become a world reference in terms of innovation, it counts 2230 companies.
Your office is easily accessible
Our coworking office is easily accessible on foot from the airport, by tram (free of charge from the terminals), by train from Nice St Augustin station or by the A8 Genoa-Marseille motorway (located 200 metres away).
A practical and friendly neighbourhood
This business centre includes all the shops you need for your daily business. In addition to a company restaurant in the building, there are numerous restaurants available. There are also gyms and doctors' surgeries in the vicinity of our coworking space.
Would you like to know more about our Nice Office coworking space?
You can write to us, call us or visit us directly. You can discover our offices for rent & coworking space as well as our meeting room.